SIREN and 211 San Diego awarded a Systems for Action grant to study the implementation of CalAIM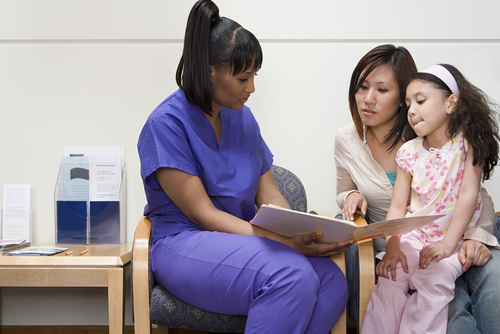 April 17, 2023
SIREN, in partnership with 211 San Diego, has been awarded a $500,000 grant from the Systems for Action research program of the Robert Wood Johnson Foundation to examine the implementation of CalAIM, California's ambitious transformation of its Medicaid program that seeks to better integrate medical, social, and public health services to improve outcomes for high-need Medi-Cal members.
CalAIM is a multi-year statewide Medicaid transformation effort that began in January 2022 and seeks to create a seamless whole person system of care for Medi-Cal enrollees. Under CalAIM, Medi-Cal's managed care plans are now required to provide Enhanced Care Management, or high-touch care coordination services, to specific populations with complex needs including individuals experiencing homelessness, those transitioning out of incarceration, and high utilizers of emergency services. Plans are also encouraged to pay for Community Supports, a collection of non-medical services that target social factors which shape an individual's health.
Concretely, Community Supports might help someone transitioning out of homelessness to cover a housing deposit, equip a family with a new home air filter to mitigate their child's asthma, or empower an elder living alone to modify their home with a ramp at the front door. Plans are expected to deliver ECM and Community Supports through contracts with community-based service providers that are experienced in reaching the high-need populations of focus. If successful, CalAIM will serve as an example for other states to follow about how to effectively integrate social services with medical and public health systems to improve health and health equity of low-income Americans. Because social service organizations have not traditionally been part of systems of care for Medicaid members, there are many obstacles to the successful integration of social services organizations into Medi-Cal.
This three-year project will assess how well CalAIM succeeds at integrating social service organizations into enhanced care management and provision of community supports, particularly for Medi-Cal members who are Black, Indigenous, Latinx, or belong to another community that experiences worse outcomes due to racism. The project will also identify key factors that are associated with successful integration of social service organizations in Medi-Cal systems of care and develop recommendations for how to improve CalAIM's cross-sector integration efforts.
"CalAIM is a huge opportunity for California, but there's a lot we don't know yet about how health plans and social service organizations can work together to make this vision a reality, particularly for communities that face barriers to health due to historical as well as current racism," says Caroline Fichtenberg, the study's Principal Investigator. "Ultimately, we're hoping to learn some lessons about cross-sector collaboration that can be useful in California and beyond."
This project is being implemented in partnership with 211 San Diego, a national leader in community-based cross-sector collaboration systems, and HealthLeads, an innovation hub for advancing racial health equity. 211/CIE San Diego and HealthLeads will be launching a CalAIM learning community of local information and referral organizations to share best practices related to CalAIM implementation and identify and address common implementation challenges.

About Systems for Action
Systems for Action is a national program of the Robert Wood Johnson Foundation that aims to discover and apply new evidence about ways of aligning the delivery and financing systems that support a Culture of Health.
About SIREN
SIREN is a national research and dissemination initiative housed at the University of California, San Francisco, focused on improving health and health equity by advancing high quality research on health care sector strategies to improve social conditions.
About 211 San Diego: 
211 San Diego serves as a lifeline connecting San Diegans to more than 6,000 community, health, and disaster support services, 24-hours a day in more than 200 languages, through a simple three-digit number, searchable online database, and online chat. 211's Community Information Exchange (CIE) technology improves the lives and health outcomes of San Diegans through improved care coordination that unites information across our community providers, making access to services seamless. For more information about 211 San Diego, visit www.211sandiego.org or follow us on Facebook by searching 211 San Diego or on Twitter @211SD. 
About CIE San Diego: 
CIE, developed and powered by 211 San Diego for the community, works to improve population health through data sharing and coordinated, person-centered care. CIE is an ecosystem of multidisciplinary partner organizations that use a shared language, a resource database, and an integrated technology platform to deliver enhanced community care planning. CIE empowers communities to shift away from a reactive approach to providing care toward proactive, holistic, person-centered care. Learn more about CIE here.